Tandem Bike Conversion Crank Set for Child Passenger, Kidback 28.6 tube diameter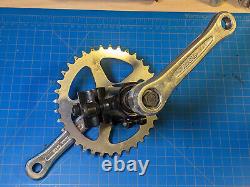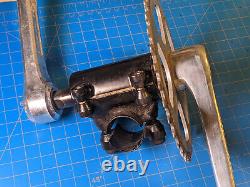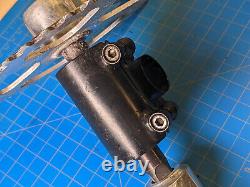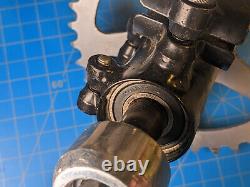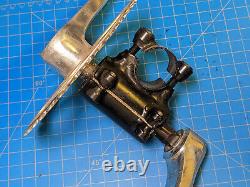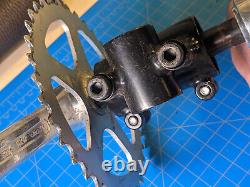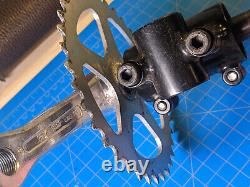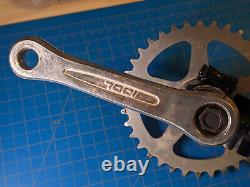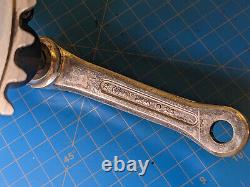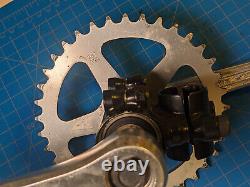 This nifty device allows you to convert your existing adult size tandem bike into a child passenger tandem. The "Kidback" device attaches to the passenger seat tube (this model is compatible with 28.6mm seat tubes) and allows shorter passengers to pedal along the ride. The spindle is square taper, and can be used with any compatible crankset of your choosing. It comes with a Sugino Idol crank set with 125mm arms and 36 teeth. The BB shell houses sealed cartridge bearings which can be replace if needed.
Currently the crank set is in good working order. This one device allows you the ultimate versatility in passenger accommodations for your compatible tandem bike. Thanks for taking a look!